69°S.
Original Phantom Limb Company Production
69°S. is a series of dynamic tableaux vivants inspired by Sir Ernest Shackleton's 1914 Trans-Antarctic Expedition. Co-conceived by The Phantom Limb Company and The Kronos Quartet, this painterly narrative installation-in-motion melds theatrical performance, puppetry, photography, dance and film with original contemporary music and an unconventional acoustic palette to create a stunning — and unprecedented — artistic and emotional journey. PLC's "69˚S." aims to bring the unknown Antarctica along with the subtext of climate change to an audience while reinvigorating the spirit of foregoing individual glory for the sake of collective survival. Ancient and universal themes including the price of knowledge, the inevitability of adversity and struggle, and ultimately, the power of endurance and camaraderie provide emotional ballast with re-interpretations that resonate powerfully in twenty-first century hearts and minds. "69˚S." unites some of the finest contemporary musical, visual, and performance artists in the world in collaboration to explore the inherently bittersweet and complex nature of the Shackleton experience.
Phantom Limb traveled to Antarctica with the National Science Foundation to research for the creation of this piece, please visit their blog.
In a view that is unflustered but not fundamentally uncaring, envisioning the puppeteer as a benevolent entity faithfully guiding his ward through a fascinatingly harsh environment we tell the story of the Endurance expedition through gesture. Reflective of the plight of Sir Ernest Shackleton and the crew of the ill-fated Endurance, we seek to evoke ideas around the fragility of the earth's landscape, climate change and the concept of dignity and the eternal struggle to lead life gracefully.
Original Musical Selections from "69°S."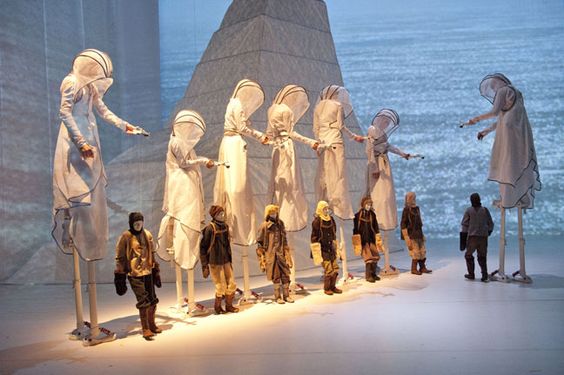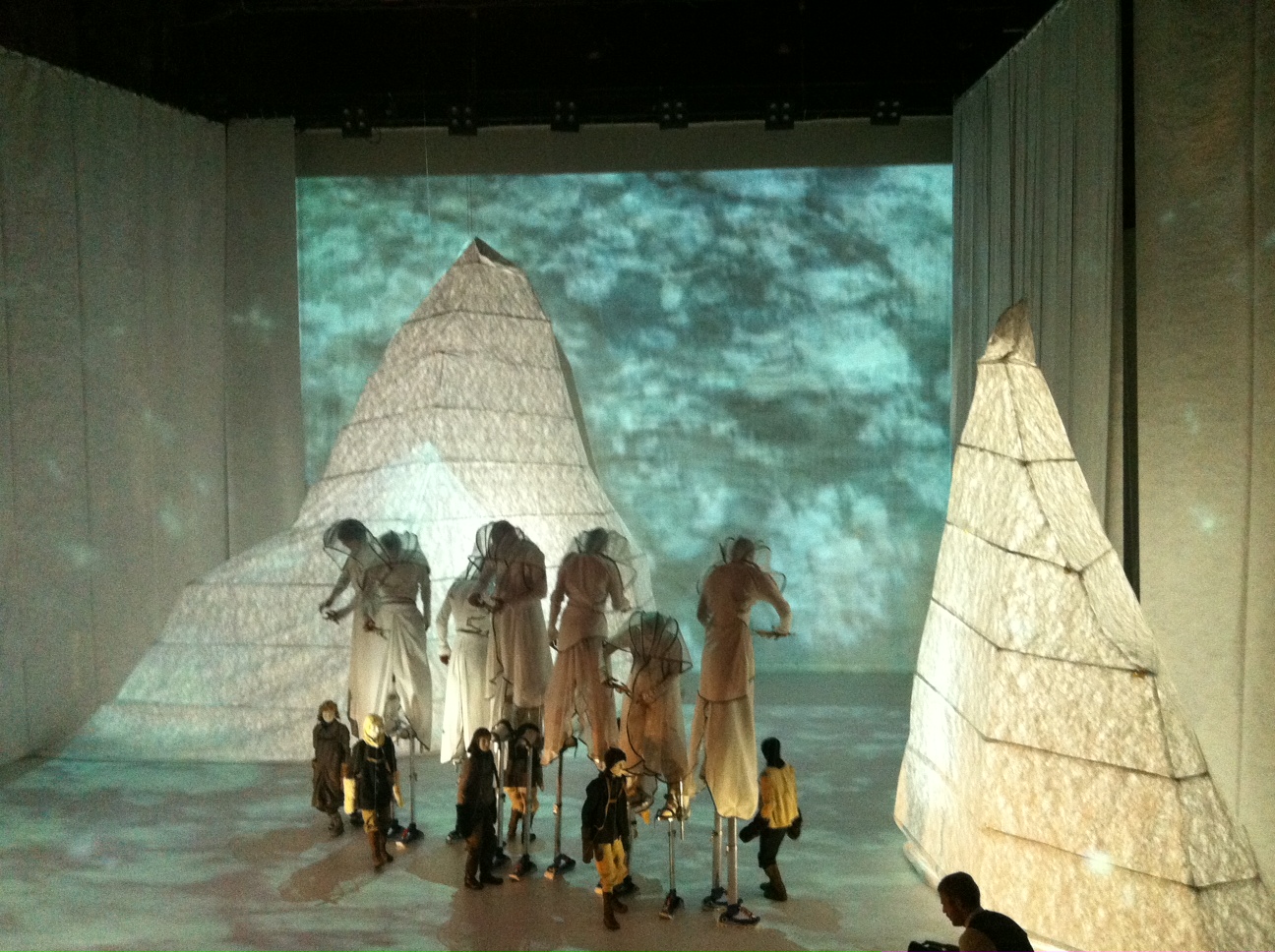 CREDITS
Concieved in Collaboration with David Harrington & Kronos Quartet
Developed with Tony Taccone
PRODUCTION | ArKtype/Thomas O Kriegsmann
DIRECTION | Sophie Hunter
PUPPET DESIGN & MUSIC COMPOSITION | Erik Sanko
SET DESIGN | Jessica Grindstaff
CHOREOGRAPHY | Andrea Miller
ASSISTANT TO CHOREOGRAPHER | Francesca Romo
VIDEO DESIGN | Shaun Irons & Lauren Petty
COSTUME DESIGN | threeASFOUR
LIGHTING DESIGN | Andrew Hill
ORIGINAL LIGHTING CONCEPT | André Pronk
RECORDED PERFORMANCE | Kronos Quartet
STRING ARRANGEMENT | Jacob Garchick
SOUND DESIGN, MUSIC TREATMENT | Martin J.A. Lambeek
PRODUCTION MANAGEMENT | Corrado Verini
ASSOCIATE PRODUCTION MANAGEMENT | Dave Shelley
STAGE MANAGEMENT | Randi Rivera
TECHNICAL DIRECTION | Anthony Cerrato
CONSULTING TECHNICAL DIRECTION | John Finen
COLLABORATING ARCHITECT | Gia Wolff
DOCUMENTATION | Tommy Bertelsen
BOATSWAIN | Gregory Kozatek
PHANTOM LIMB PRODUCTION ASSISTANT | Mat Adey
PUPPETRY CONSULTANT | Liam Hurley
DRAMATURGICAL DEVELOPMENT | Christie Evangelisto
Produced in Association with Beth Morrison Projects
ORIGINAL CAST
Sabrina D'Angelo
Kira Blazek
Takemi Kitamura
Rowan Magee
Aaron Mattocks
Carlton Ward
Paul Singh (understudy)
SKELETON KEY
Benjamin Clapp
Craig LeBlang
Erik Sanko
Bob Vaccarelli
69˚S. was made possible by the generous support of the Jim Henson Foundation, Norman Bel Geddes Design Enhancement Fund, National Science Foundation Artist and Writers Grant and MAP fund as well as Brooklyn Academy of Music, Victorian College of Art in Melbourne Australia, Mass MoCA, Dartmouth College and Noorderzon Performing Arts Festival in Groningen, Nederlands.