As Phantom Limb tours, they seek out opportunity for educational outreach and community engagement whenever possible. On any given day on tour, you may find them teaching a workshop with 2nd graders about Ernest Shackleton, puppetry and climate change followed by a Master's Class in puppetry, performance and wordless narrative story-telling.
Audience talk backs, process lectures, workshops and master's classes are an essential part of the touring work. The company believes that it is through this engagement that they will be able to inspire communities to find their own story-telling and activist voices.
 
Since 2015 Erik Sanko has been an adjunct professor at the Rhode Island School of Design (RISD). When Erik and Jessica were invited to RISD for a portfolio review after hosting students as interns for a decade, they noticed something lacking in the program. All of the illustration students that we worked with were expressing a desire to create characters and do something with them, in real space and time. They were looking for something beyond animation and something beyond still installation art.
Based on these conversations, Erik and Jessica developed the concept for a course called "Puppetry and Performance". The course is now considered a permanent part of the curriculum for the Illustration Department at RISD each Spring semester.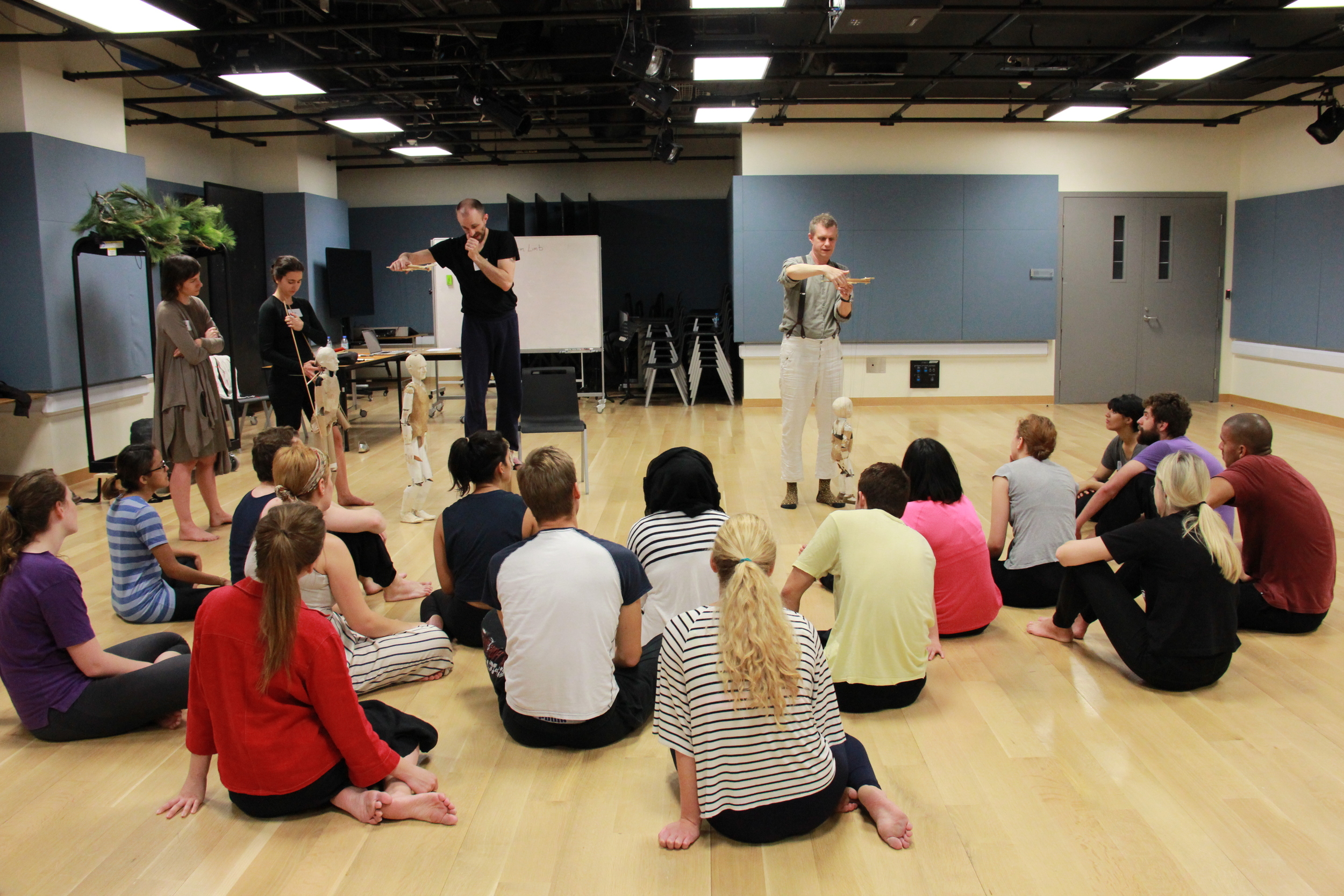 PAST EDUCATIONAL WORKSHOPS & GUEST LECTURES

Brooklyn Academy of Music | 2016
Rhode Island School of Design | ongoing
NYU Abu Dhabi (NYUAD) | 2015
Montclair State University | 2015
(AA) Architecture Association School of Architecture, London | 2014
Harvard University Center for the Environment (HUCE) | 2013
Frank Sinatra School For the Arts | 2012
Emerson College | 2012
Keene State | 2012
Krannert College | 2012
Parsons The New School For Design | 2012-2014
Dartmouth College | 2009 - 2011
McMurdo Base, Antarctica | 2010
Victorian College For Art (Melbourne University) | 2009
UCLA | 2007
CalArts | 2007
Akademiet For Utæmmet Kreativitet, Copenhagen | 2006