The Fortune Teller is Phantom Limb's first theatrical endeavor created in conjunction with an astounding pool of talented artists. It was originally conceived with the support of a Henson Foundation grant, an LMCC swing space grant and was produced by the HERE Arts Center.
The Fortune Teller premiered in the fall of 2006 in NYC and has since toured to the UCLA Live Arts Festival in the fall of 2007. It's overwhelming success led to our company's inception.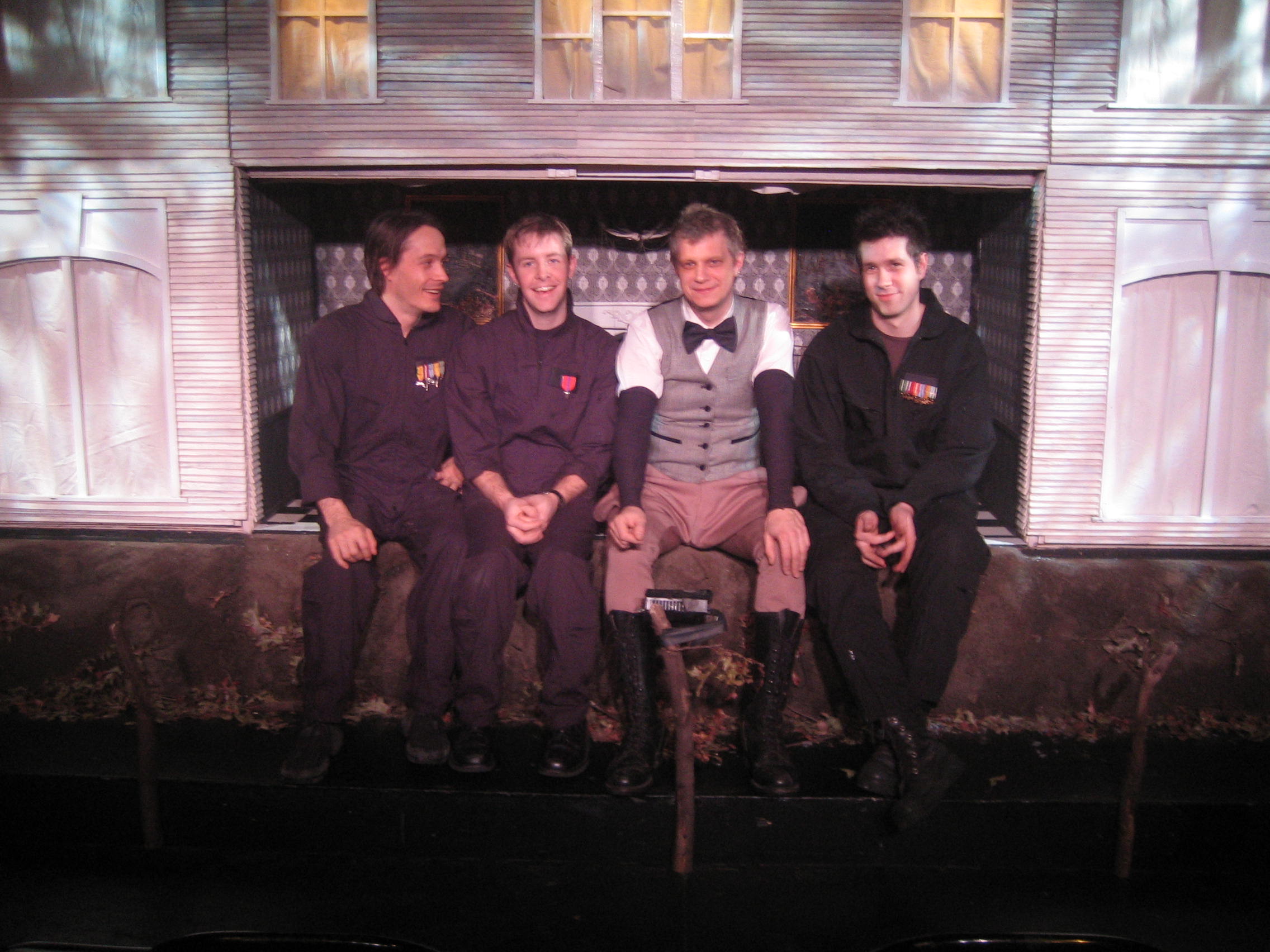 CREDITS
CONCEIVED BY | Jessica Grindstaff and Erik Sanko
DIRECTION | Erik Sanko
ORIGINAL MUSIC COMPOSITION | Danny Elfman
SONGS | Erik Sanko
RECORDED NARRATION | Gavin Friday
LIGHTING DESIGN | Andrew Hill
SOUND DESIGN | Andy Green
ARCHITECTURAL DESIGN | Selin Maner
MANSION CONSTRUCTION | Matthew Acheson
PROJECT MANAGEMENT & ART DIRECTION | Jessica Grindstaff
INTERIOR DESIGN | Deana and Matt Acheson, Fatimah Durkee, Chloe Foglia, Jessica Grindstaff, Robert Jamieson, Michelle Harper, Alex Haring, Anders Johnson, Kara Koirtyohann, Tami Lee, Liz Mcgarrity, Francesca Mannioni, Senta Romasco, Erik Sanko, Christopher Young and Becky Yurek
ORIGINAL CAST | Matthew Acheson, Liam Hurley, Erik Sanko, and Randall Whittinghill
The Fortune Teller was made possible by the generous support of the Jim Henson Foundation and HERE Arts Center. Special Thanks to Basil Twist and Cheryl Henson.